How To Know Which High-Quality Stocks Represent Good Value
Since 1966 Investment Quality Trends has provided investors the research, analysis and tools to identify high-quality, blue-chip stocks and to know when they offer good value. This is the information you need to make informed buy, sell and hold decisions about stocks for your portfolio.
So see what Barron's, Forbes, The Economist and many more have said about this unique Service by Subscribing today! Or download a FREE SAMPLE issue. This link can be found at the bottom of the page.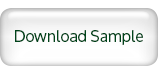 Expansion vs. Last Gasps of Bull Market

Fifty-three years ago, on April 1, 1966, the first issue of Investment Quality Trends was published. At that time the investment newsletter world consisted primarily of The Value Line Investment Survey and Richard Russell's Dow Theory Letters.
What was unique about Investment Quality Trends, known more commonly today as IQ Trends, was that it was designed specifically for the professional investment community, and its publisher and editor was a woman.This latter fact wasn't widely known until 1977 when G Weiss, the pseudonym used by Geraldine Weiss, was introduced to the investing public by the late Louis Rukeyser on Louis Rukeyser's Wall $treet Week television program.